Sacramento Bicycle Kitchen
Sacramento Bicycle Kitchen
Website
https://www.sacbikekitchen.org
Email
info@sacbikekitchen.org
Founded
2006
Location
Sacramento, California, United States
Mission Statement
SBK is a community-centered bicycle shop serving the residents of Sacramento, California. The organization has been formed in order to promote cycling as a low-cost, alternative form of transportation; enable self-sufficiency through knowledge of bicycle maintenance; and promote bicycle safety through education and classes.
Phone
916-538-6697
name
Sacramento Bicycle Kitchen
logo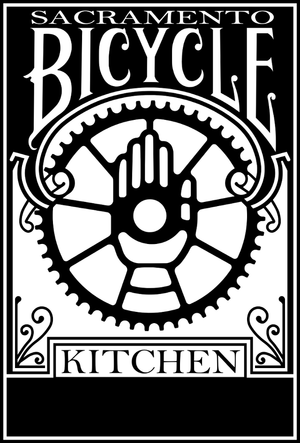 year_founded
2006
Contact Info
website
 http://sacbikekitchen.org/

email
 info@sacbikekitchen.org

town
Sacramento (aka, the Big Tomato)
state
California
country
US of A
Languages
English
Service Offered
Below are all of the services listed and a link to the article where you can find more information:
Mission Statement
SBK is a community-centered bicycle shop serving the residents of Sacramento, California. The organization has been formed in order to promote cycling as a low-cost, alternative form of transportation; enable self-sufficiency through knowledge of bicycle maintenance; and promote bicycle safety through education and classes.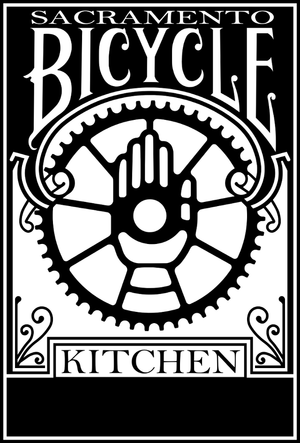 The Sacramento Bicycle Kitchen is a non-profit, volunteer run organization dedicated to teaching people how to fix their own bikes. We offer a place to learn and teach all things bicycle to all members of the community.
Shop structure
The Sacramento Bicycle Kitchen operates with a figurehead Board of Directors, composed of the legally required officers: President, Secretary, and Treasurer. This group has delegated all policy and management to a "Core" group of around a dozen volunteers holding special assignments (financial coordination, shift management, volunteer coordination, and so on). Consistent volunteers are invited to a "staff" group of anywhere from 20 to 50 volunteers.
All other persons in the shop are "patrons." Patrons are expected to donate money or time in exchange for the Bike Kitchen's services.
Keys
In general, the Core list is congruent with the list of non-vendor keyholders.
Services Offered
DIY maintenance
Tools and a stand are provided (a $5 donation is recommended) to anyone looking to borrow tools to work on their bike. For most shifts, volunteers are available to answer any maintenance questions and help ensure patrons learn mechanical skills at no extra charge.
Sales
Donated used parts are available. Generic parts are each sold for $5 or less, with higher-end parts priced according to value and condition.
The daily shop manager sets all prices for parts on any given day, Used tubes are given away, but are uninspected and any patches necessary to fix a tube are available if the tube will be patched in-shop.
Donated used bikes are available, priced based on the bike's operating condition and level of quality. Again, the shop manager is the arbiter of what a particular bike will cost, and he or she takes into account a wide range of variables including age, condition, and work already done in our shop, as well as work that might still need to be done on a given bicycle.
No tools are sold. No new parts are sold other than cables, housing, rim tape, headset spacers, and a few other minor items.
Mobile fixery
A small mobile unit is set up to provide basic maintenance at festivals and special events. Most mobile repairs are done by volunteers, rather than by patrons. Used parts are not available from the mobile fixery.
Hours
| Day | Hours | Open to... |
| --- | --- | --- |
| Tuesday | 6pm - 9pm | everyone |
| Wednesday | 6pm - 9pm | everyone |
| Thursday | 6pm - 9pm | everyone |
| Friday and Saturday | 10am - 2pm | everyone |
History
The Sacramento Bicycle Kitchen started in early 2006 with a post to the internet forum CraigsList. It quickly grew into an an actual shop working out of the BrickHouse's space on Broadway in Oak Park in June, 2006. After two years of solvency and serving an underprivileged community in Oak Park, the shop moved to a more centralized space in midtown,opening up the option of special events with midtown's signature "Second Saturday". Operations at the new shop began with a big Second Saturday party in January, 2009.
While we endeavor to assist the homeless in our neighborhood with repairs, our original earn-a-bike program proved unmanageable, and we now donate those bikes to Cycles 4 Hope, a local organization that specifically targets the homeless community with outreach events for repair and bike give aways.
Contact Info
 Sacramento Bicycle Kitchen
 1915 I Street
 Sacramento, California, USA

See Also