Angel York (she/her) learned to ride a bike in ~1989, joined the Bike Collectives Think Tank Listserv in 2009 and this wiki in 2011. Bikebike.org admin. Bikecollectives.org admin. Wiki Admin. ThinkTank admin. Etc. Trying to connect with the community? Get in touch!
Bike Collectives volunteered or worked for include
Community Bike Shops visited include
Bike life outside of community bike shops
Davis, CA
Portland, OR
Involvement in non-bike volunteer-run orgs
Portland, OR
Bike tours longer than a few days, all on recumbents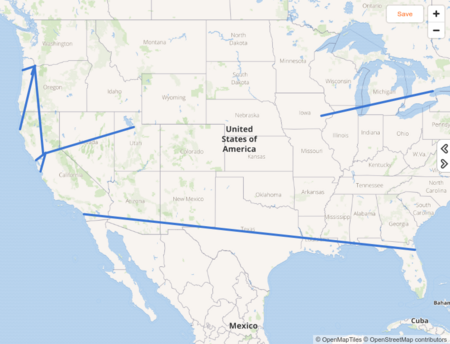 The above map covers trips prior to 2022

Rides in motor vehicles since June 2018
Bikes etc.
My friends on the wiki (add yourself!)
Comments
Tell me about your bike collective! And/or your experience with bikes! --Angel York (talk) 16:35, 8 March 2016 (PST)
Hey look, a job board! "The RAR Jobs Board is a job listing to increase hiring for BIPOC and FTWN-B folks in the cycling and outdoors industries." [note: the FTWN-B means femme, transgender, women and non-binary.] --Angel York (talk) 10:36, 30 June 2021 (PDT)
Hey look, another job board! When jobs get posted to the ThinkTank, they can now get cross-posted here. --Angel York (she/her) (talk) 14:31, 2 May 2022 (PDT)